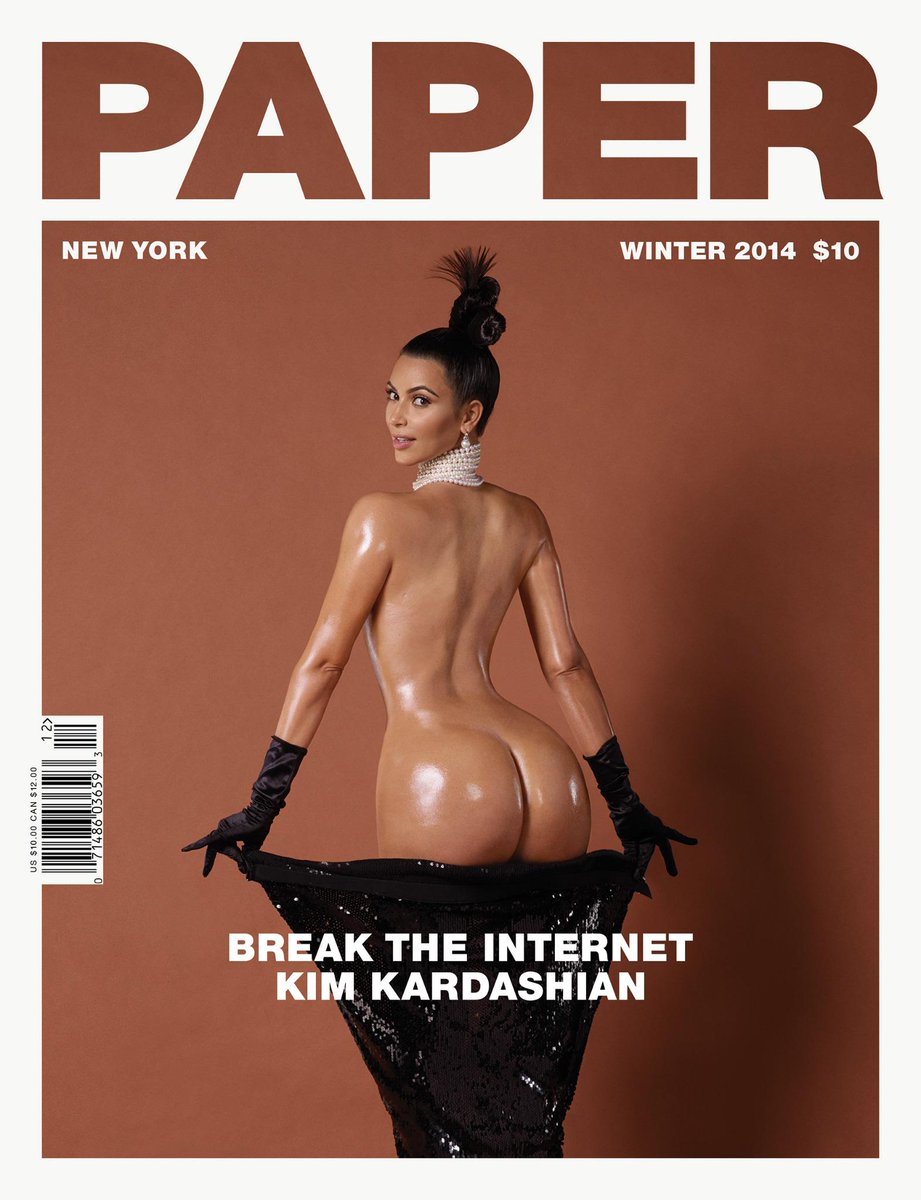 There's a reason Kim Kardashian showed off her bodacious booty to the world and it's not just because she wanted to.
Actually, we take that back, it's pretty much because she wanted to!
The reality star probably wanted to show off her amazing figure before she goes back to making babies with Kanye West.
It's not surprising that Kim wants another baby; most women would. In an episode of "Keeping Up With the Kardashians", she revealed to her grandmother she was planning on having another child with 'Ye.
So it makes sense why she needs to show off her fit body. The lady is super proud of all the weight she's lost since having North West and so is Kanye.
Apparently, he is not a jealous man and actually loves the fact that Kim is all about her hot body.
Secondly, Kim can't be trusted with her body.
A few years ago when her W magazine cover came out, she cried her eyes out over a released silver nude paint pics in the magazine and vowed never to pose nude again because she doesn't want people to think all she's good for is pose nude.
Well, she obviously has changed her mind with these new pictures and does not care that the world thinks all she's good for is pose nude.
So, it's just a matter of when the world will get the next slides because this isn't the last of nude Kim.
Watch her confession BELOW