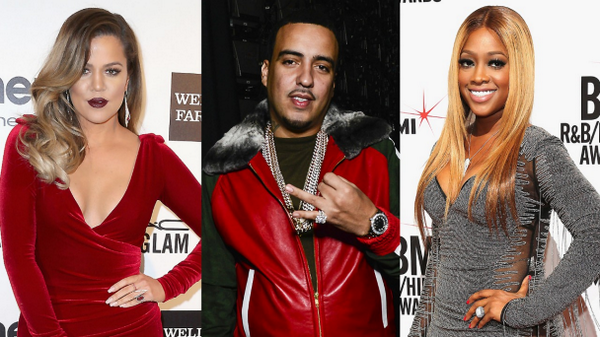 She called things off with French Montana earlier this month after she apparently grew tired of his neediness.
But a new report claims to know the real reason
Khloé
Kardashian kicked the rapper to the curb.
According to Media Take Out, Khloe discovered that her boyfriend of eight months had been secretly texting her best friend, Malika Haqq
An insider told the website: '
Khloé
broke into (French's) phone and saw him sending all kinds of inappropriate texts to her girl (Malika). She blacked out on dude, and that's why they broke up.'
The source continued that the women's relationship is now understandably strained.
'
Khloé
has been down with Malika since forever,' they said.
Adding however: 'They have the kind of friendship that even if Malika was f***ing
Khloé
's man, they'd still be friends.'
'Besides, I don't think
Khloé
was into (French Montana) like that.'
Hours after the story broke, Malika took to Instagram to post a cryptic message.
'We cannot change our past,' she wrote. 'We cannot change the fact that people will act in a certain way. We cannot change the inevitable.
'The only thing we can do is play on the one thing we have, and that is our attitude.'
The two women became best of friends since childhood.
Malika, 31, has been a shoulder to cry on for
Khloé
, 30, whose relationship with husband Lamar Odom broke down last year.
But even before the texting scandal came to light, there were concerns that French, who the Kardashian sister began dating in April, was no good for her.
Family and friends feared the 29-year-old was using her to boost his music career.
When asked about the additional attention he was getting because of his girlfriend, he said: 'I want to capitalize on it.
'I'll get a fan base from everywhere. I just hope I'll be able to connect with everything that's going on.'