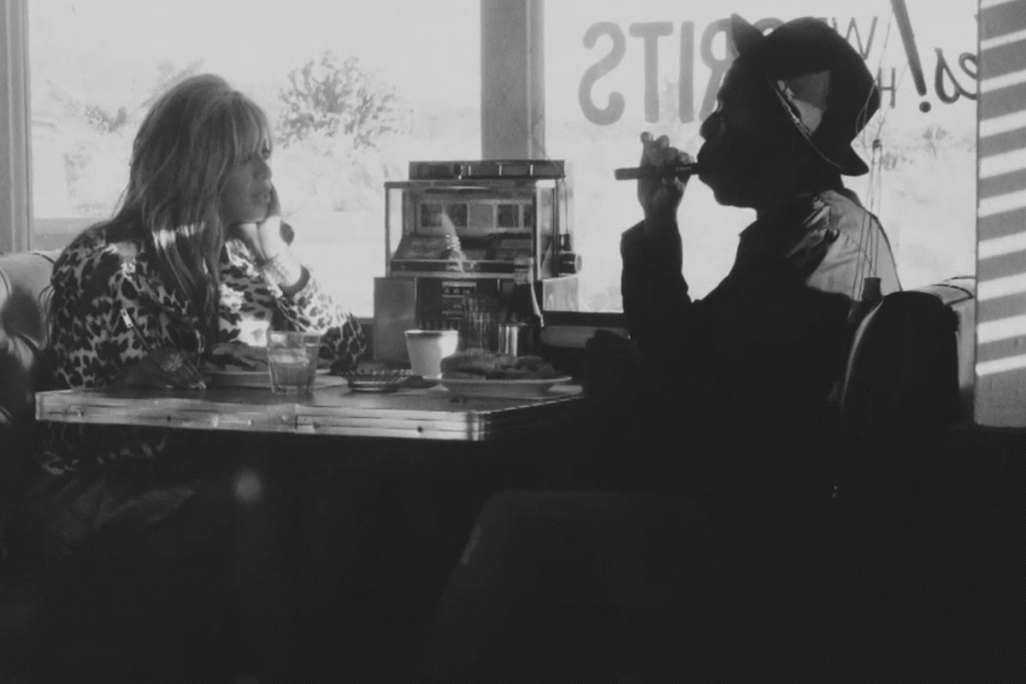 Beyoncé

and Jay Z really know how to close a show! After the official end of their On the Run tour Sunday, the two superstars released part one of their "Bang Bang" trilogy. Continuing on the theme of outlaws, the husband and wife duo seem to be mirroring Bonnie and Clyde in the three minute video released Monday. The black-and-white silent video starts with
Beyoncé
seducing Jay Z onstage, and a behind-the-scenes look at a lavish stage life. The scene quickly changes to a dry California road with the couple driving in a 1960s Pontiac until they stop at a diner. Their picture is on the front of the newspaper with the words, "On The Run." The rapper gets up and puts his cigar out in a man's hamburger, and then the couple gets into their car and recklessly take off.
The creator and director Dikayl Rimmasch said the video portrays the couple running from fame, cliches, and themselves. The video took two days to shoot and was screened throughout their co-headlining tour, which lasted two months and spanned three months and 21 shows. It is not known when the next part of the trilogy will be released, but the HBO special, On the Run:
Beyoncé
and Jay Z, will air on September 20.