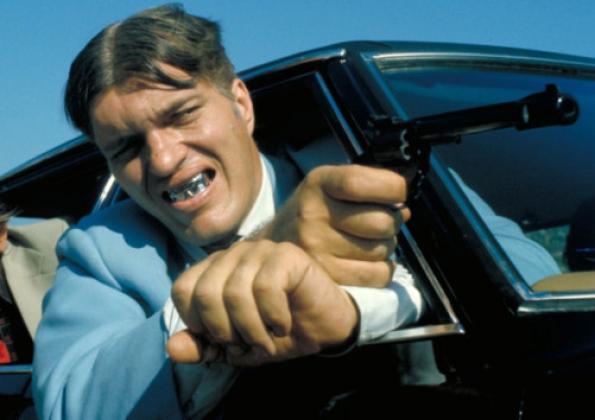 James Bond villain Richard Kiel has passed away at the age of 74. The actor, who starred in two of the franchise's films, The Spy Who Loved Me and Moonraker, died Wednesday afternoon in a Fresno, California area hospital.

The actor is also well known for starring as Mr. Larson in the 1996 hit comedy Happy Gilmore with Adam Sandler.

At 7-foot-2, Kiel was hard to miss and appeared in dozens of films over the span of his career.

TMZ was first to break the news of his death.

While Kiel had suffered a leg fracture last week, it is unclear whether the incident is related to his passing. No cause of death was shared publicly by the actor's family.
R.I.P Mr Kiel!