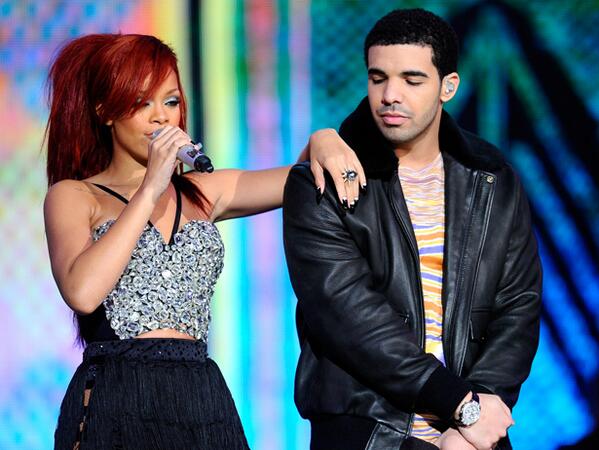 Drake and Rihanna were the music world's second most important couple next to Cam'ron and JuJu, (Just kidding, hi Jay and Bey) but unfortunately, they have reportedly ended things again, according to US Weekly. The reason? It's simple: Drake is too in love with Rihanna.

"Rihanna and Drake had another fight," a source said. "He is too in love with her, which has always been the problem. They have been fighting, but that could all change any day now. It is how it always is with them."
Right.

Drake and Ri made things public earlier this year when she traveled with him during the European leg of his tour (a.k.a. they held hands in a cab and twerked to "We Dem Boys" together in the club).

Anyway, if you're shocked by the news that Drake is "too in love" then are you even really a Drake fan at the end of the day?

Here's to hoping they patch things up in a few weeks, as per usual.